gaaays in spaaace: CYBER SWEEPSTAKES
ENTER NOW FOR A ONCE IN A LIFETIME CHANCE TO OWN A PRICELESS PIECE OF
STAR TREK HISTORY FROM THE RODDENBERRY FAMILY COLLECTION
ROD RODDENBERRY has been a dedicated supporter of 'GAAAYS IN SPAAACE' from its inception. Not only was he one of the very first members of the STAR TREK family to attend one of our events, he also became our first Official Sponsor!
His generous contributions have enabled us to extend our tour throughout the 2017 calendar year and include stops in cities across the country including; LOS ANGELES, LAS VEGAS, NEW YORK, NEW JERSEY, CHICAGO, SAN FRANCISCO with many more TBA.
ROD is also responsible for donating ALL of the amazing prizes from RODDENBERRY ENTERTAINMENT that were won by lucky fans during our 2016 celebrations in NEW YORK CITY, ALBANY & SAN FRANCISCO.
We have been continually floored by his genuine, heartfelt support and honestly could not be more grateful.
His most recent contribution, however, was so far above and beyond anything that we could have hoped for that it quite literally left us speechless. It is the textbook definition of a "One of a Kind" piece of memorabilia. Something that you will NOT be able to find for sale ANYWHERE in the world. Nor, can it EVER be duplicated.
ROD went back to the ORIGINAL 35mm CAMERA NEGATIVE of an episode of STAR TREK: THE ORIGINAL SERIES shot in 1968, removed three pieces from it and placed them in this astonishing commemorative plaque.
These are the ACTUAL pieces of film that physically captured the legendary performances of WILLIAM SHATNER, LEONARD NIMOY, DEFOREST KELLEY & GEORGE TAKEI in the roles that made them Cultural Icons.
This was made specifically for 'GIS' to eventually be bestowed upon a true fan of his late fathers' enduring legacy and vision of the future.
To someone who truly believes in & embraces THE RODDENBERRY PHILOSOPHY of 'INFINITE DIVERSITY IN INFINITE COMBINATIONS'
To help ensure that outcome, we are LIMITING the number of entries that will be accepted to ONLY 2,000.
This will mean BETTER overall odds for those who enter the most.
The CYBER SWEEPSTAKES will continue until the Countdown Clock below hits zero at which time everyone who has entered will be notified via email with the details of and a link to watch the LIVE STREAMING results.
All proceeds from this sweepstakes will go towards funding additional 'GAAAYS IN SPAAACE' events & programs.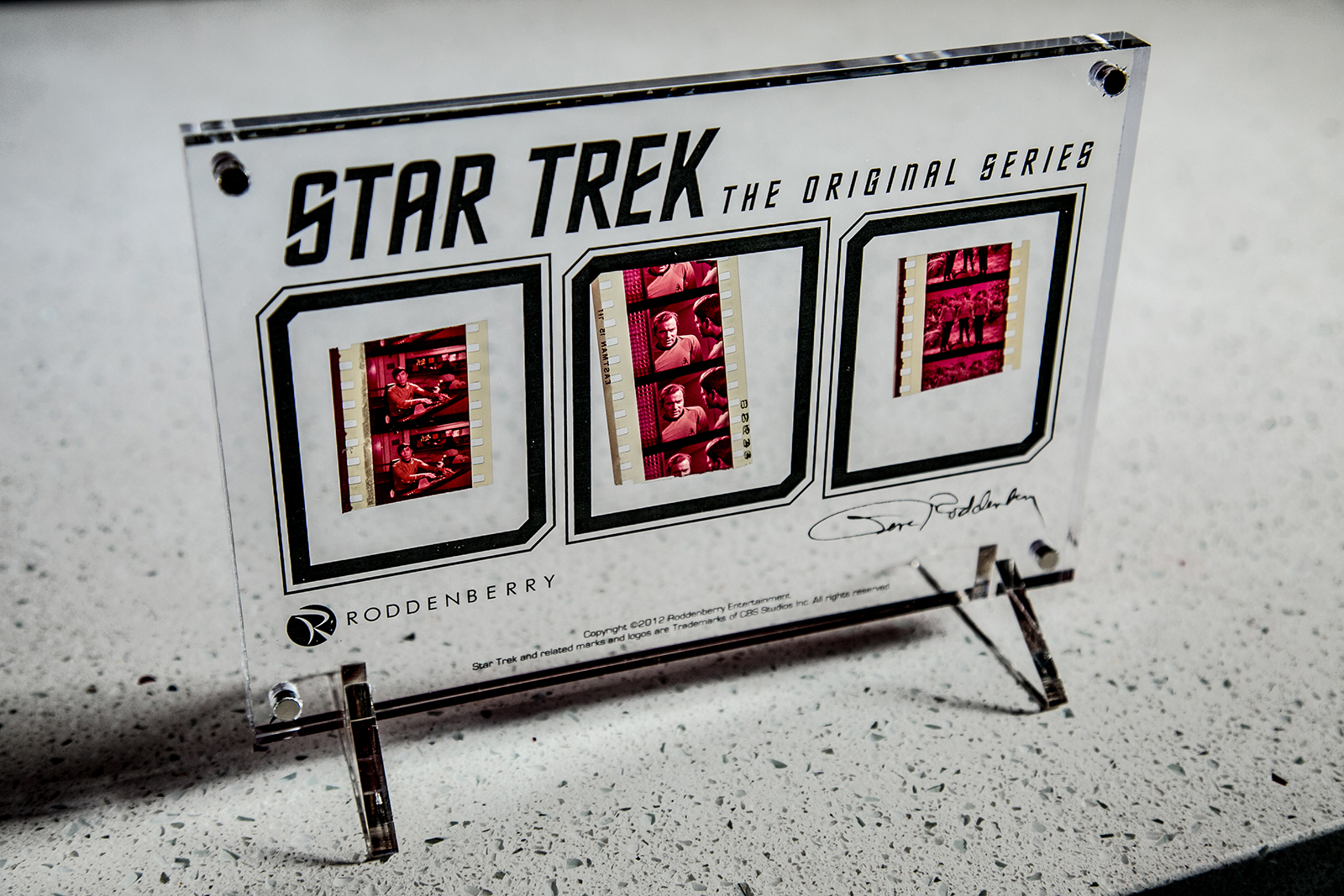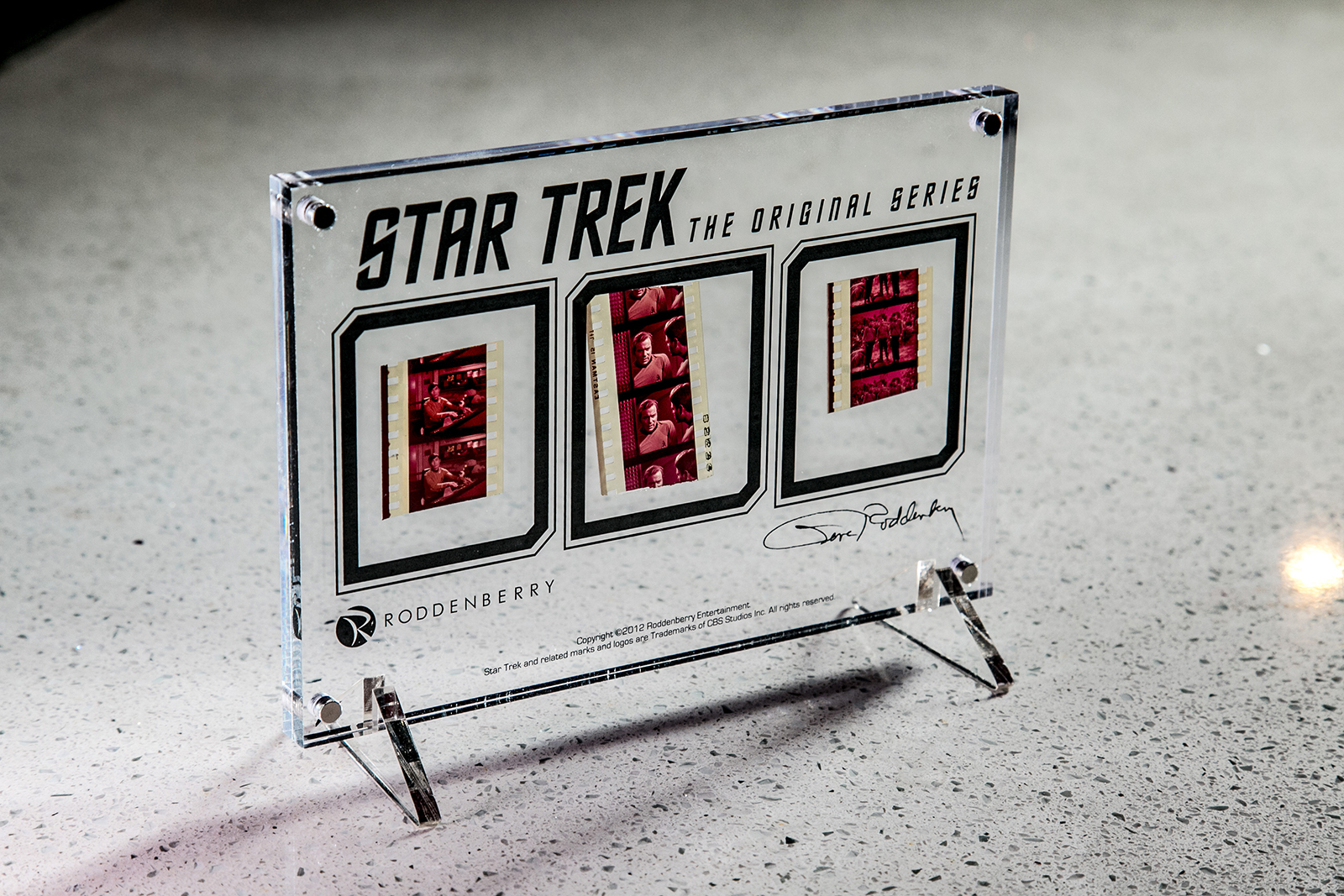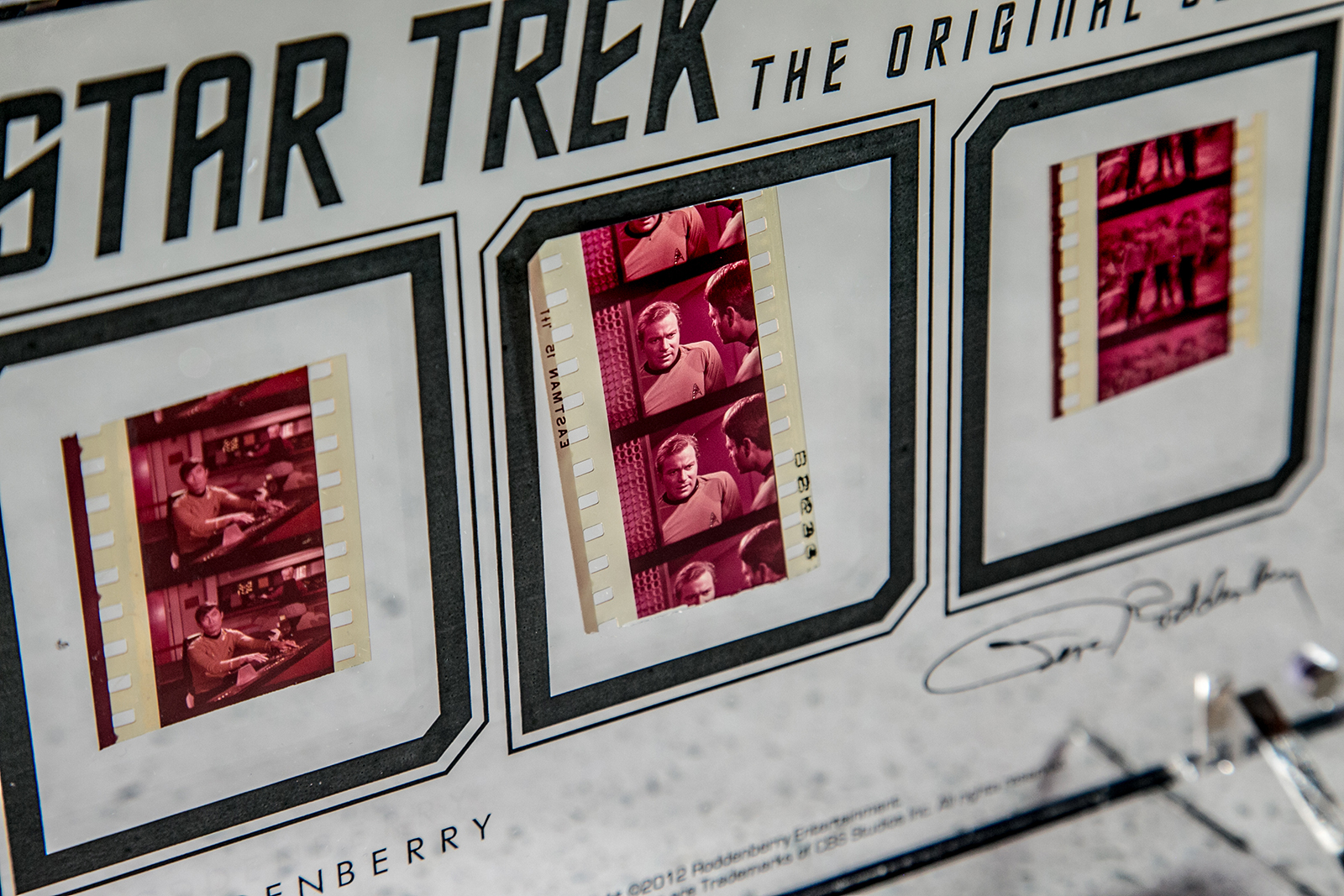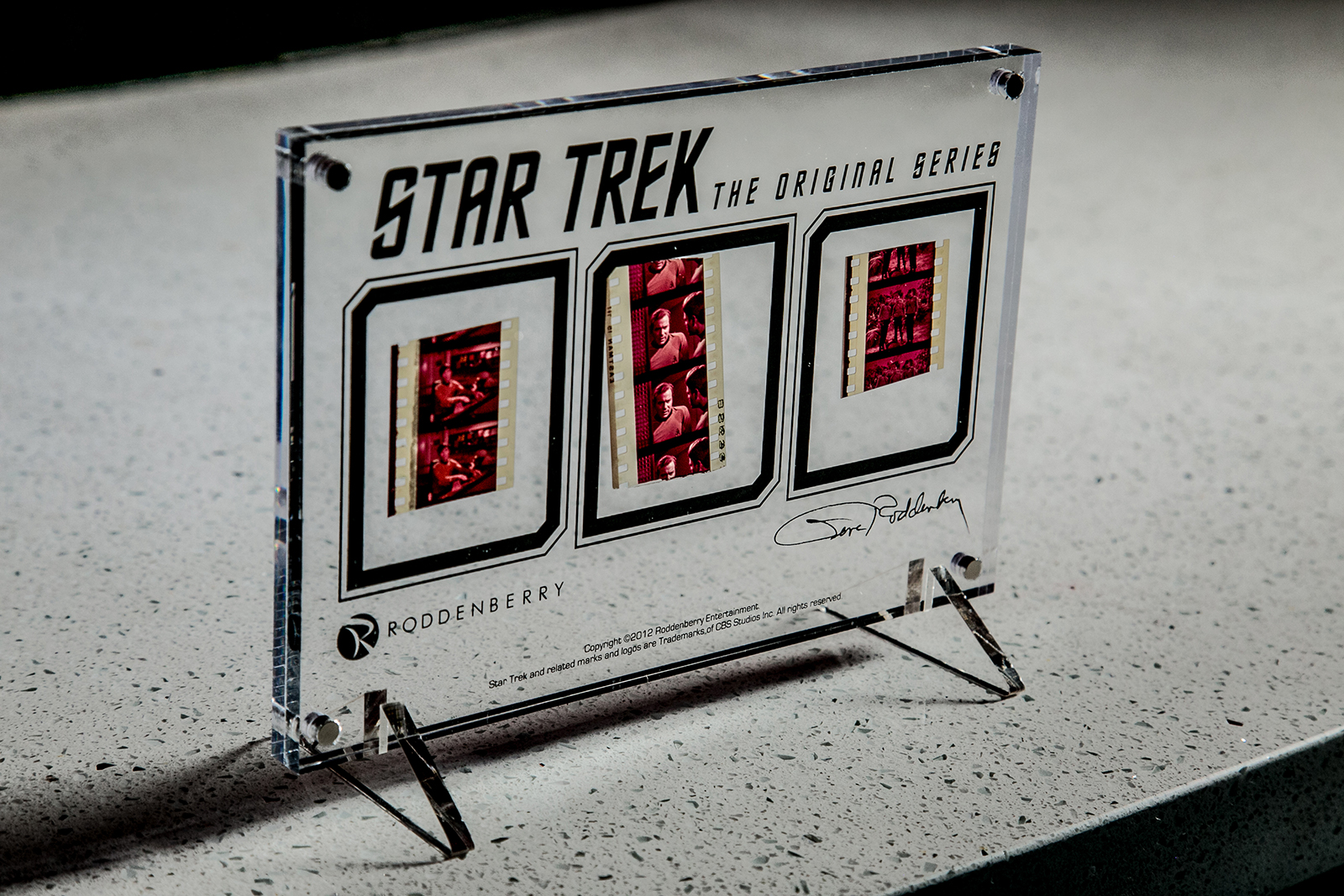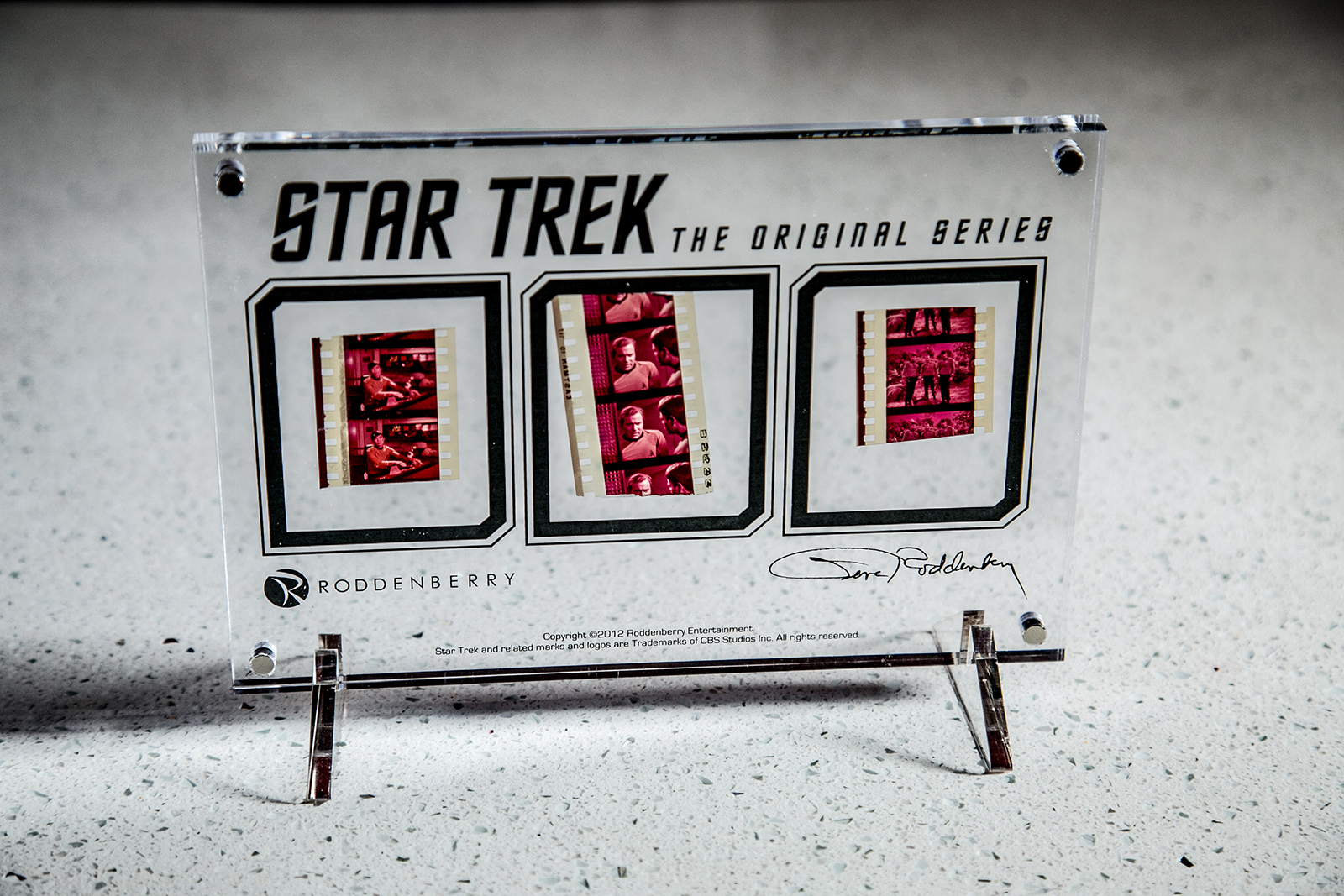 SWEEPSTAKES ENTRY
ENTRIES MAY BE PURCHASED INDIVIDUALLY FOR $10 EACH
OR
RECEIVE 2 FREE ENTRIES BY PURCHASING A BUNDLE OF 6 ENTRIES FOR $40
RECEIVE 4 FREE ENTRIES BY PURCHASING A BUNDLE OF 12 FOR $80
OR
RECEIVE 6 FREE ENTRIES BY PURCHASING A BUNDLE OF 16 FOR $100
Tickets remaining: 1654/2000